Wondering what's on this week? Wonder no longer, in the first of our "What's On?" series, we're compiling all sorts of stuff to do locally into one regular weekly article. If you know of something not on the list, give us a shout on hello@greatiepress.com and we'll put it on there!
Stuff for the Kids
Local youth club The Shewsy have sessions on for children of all ages:
Junior Club (5-12 year olds) Monday to Thursday: 3.30pm – 5.30pm.
Senior Club (13-19-year-olds) Monday, Tuesday, Wednesday, Friday: 7pm-9.30pm.
Pop Up Play – Every weekday crafts, storytelling, yoga & games in various places 1pm-3.30pm.
Monday 19/08/19
Yoga & Sketching in Everton Park Nature Garden – 6pm-8pm (Sketching meets at the Nature Garden at 7pm but will take a short walk elsewhere, too)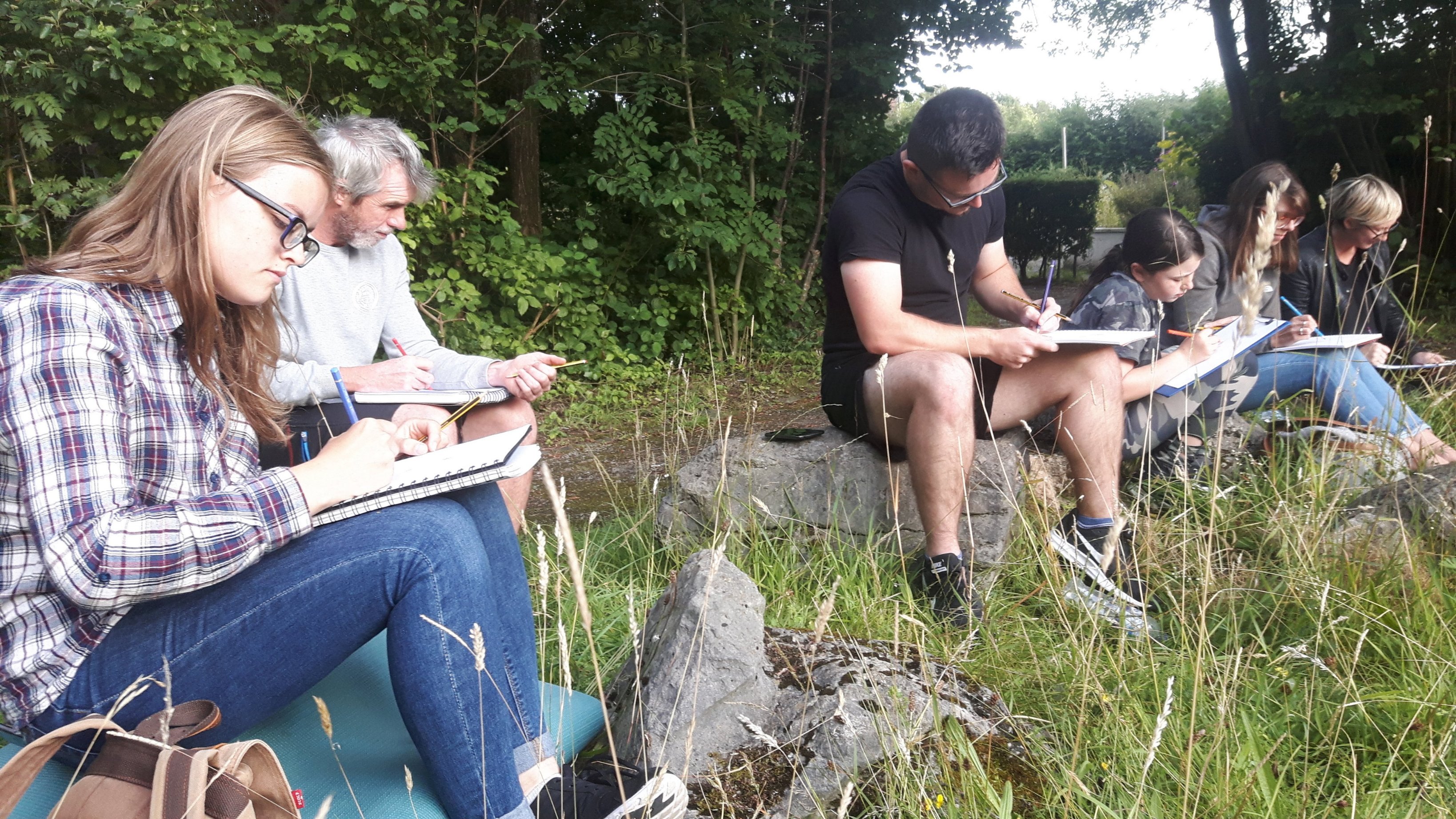 Goodgym Liverpool are also doing their regular Monday-evening run tonight starting from the Hope Street Hotel at 6.30pm sharp. They combine running with helping out local communities and tonight's run is to The Pagoda Chinese Community and Youth Centre.
Tuesday 20/08/19
Everton Community Garden on Prince Edwin Street (off Greatie) opens it's gates every Tuesday 10am-2pm with everyone welcome to pop in. If you've got an interest in either gardening or woodwork you'll fit in fine. But even if you don't, you're more than welcome to pop in for a chat and a cup of tea if you're feeling communal.
Yoga is on at 9.30am on Tuesdays in Stanley Park's amazing glass house the Isla Gladstone until 2nd September. Everything is provided by Positivity Inc, you just need to bring yourself along and take some time to limber up & relax.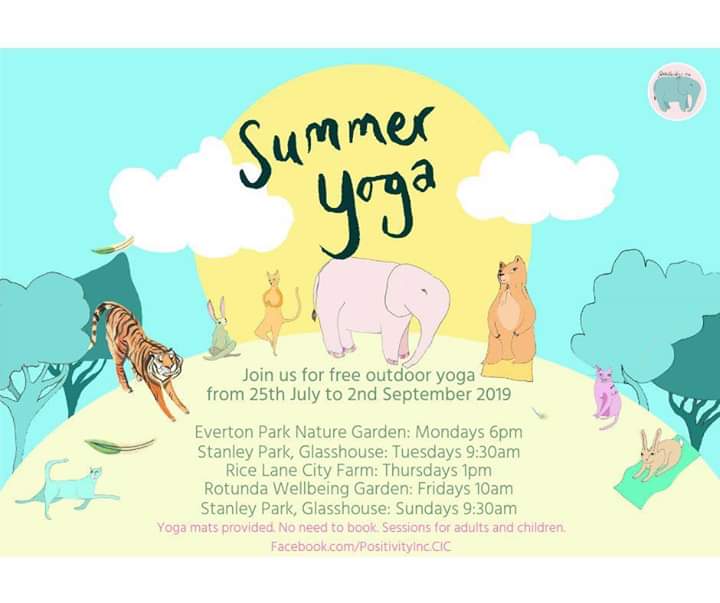 Rotunda have another great event on every Tuesday: Healing Hands free Workshop on Aromatherapy & Reflexology for Parents & Carers of Children with Autism @Rotunda Tuesdays 10:30am -12 in Room 2A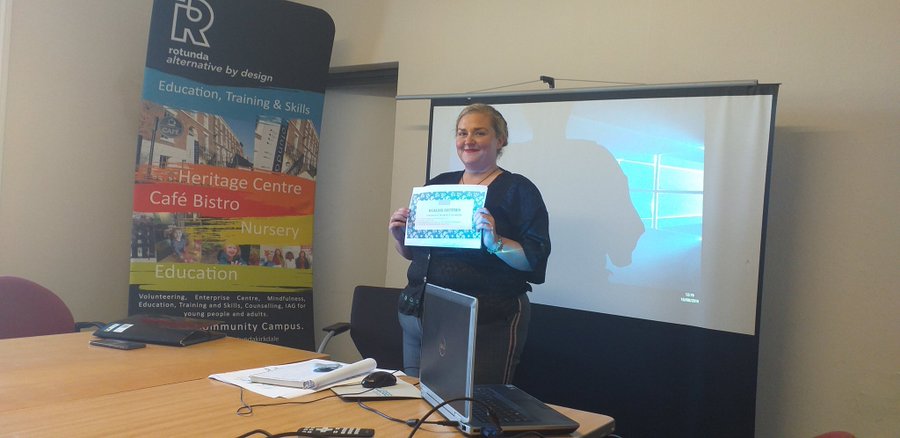 City Of Liverpool vs Kendal Town – 7.45pm
Why not drop down to a local football game and watch local fan-owned City of Liverpool FC, a.k.a. The Purps, play Kendal Town in the BetVictor National League North West? The match kicks off at 7.45pm at the Berry St Garage Stadium in Bootle. Tickets are £8 on the door with children under 16 going in FREE. The best thing about following 'The Purps' is being able to go the match with both your Kopites and Bluenose mates and you all support the same team!
See their website for more info.
Wednesday 21/08/19
Sketch Club is on again this Wednesday from 10am-noon in the Rotunda. These sessions are coming to an end soon but it's well worth dropping in because Jayne covers something new every time. No experience / ability required!
L6 Community Centre has a FREE afternoon tea event on in Shallcross Court every 3rd Wednesday of the month. They've got bingo, a raffle, cake and sandwiches! What's not to love?!
Thursday 22/08/19
The Rotunda has one of it's big college open days on this week on Thursday. They're offering FREE training courses, so get down and take a look at what they're offering from 9.30am – 3.30pm.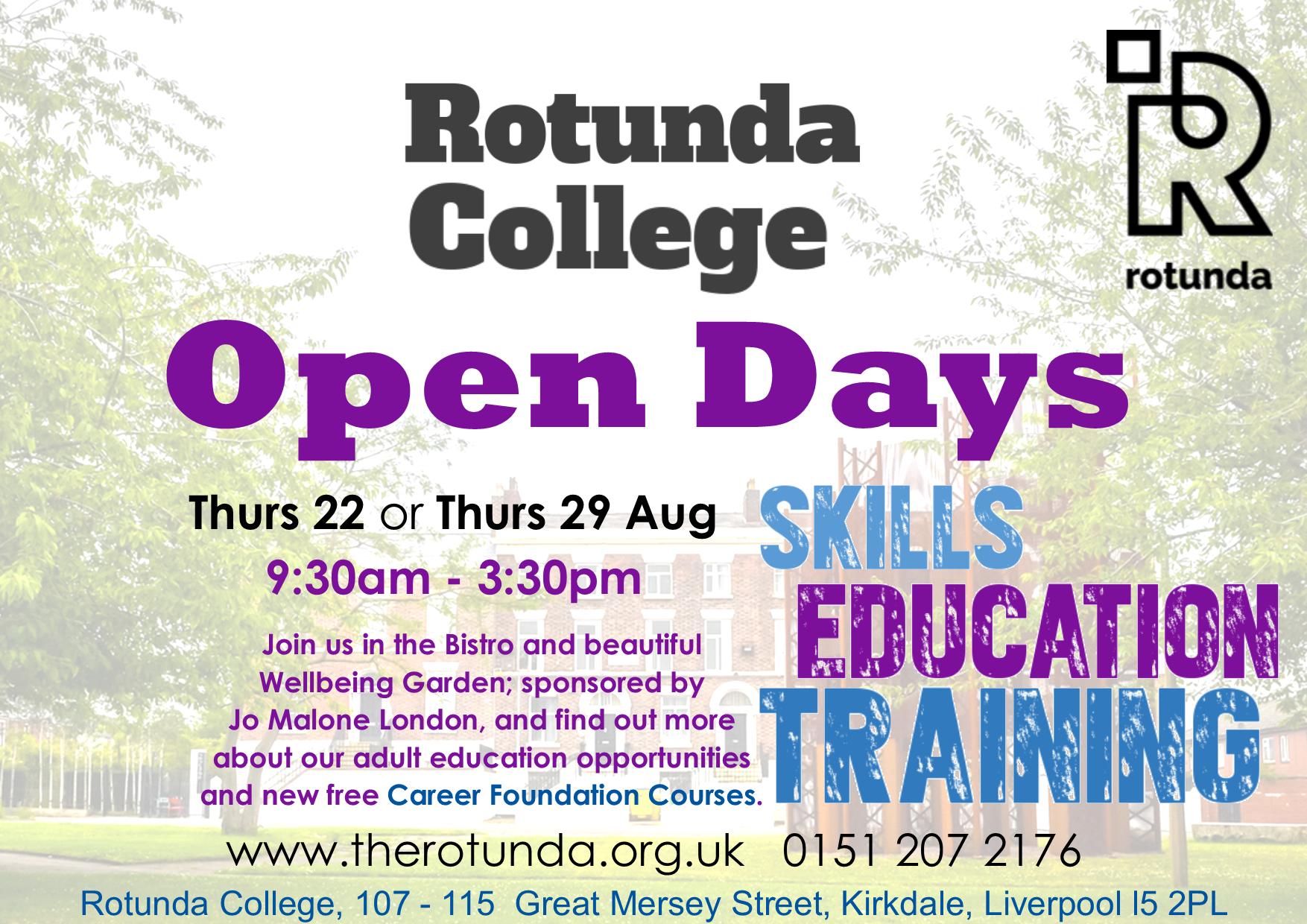 In a hot double-whammy Rotunda also have another great event on that day. A creative writing class 3pm-5pm in the conference room above their bistro.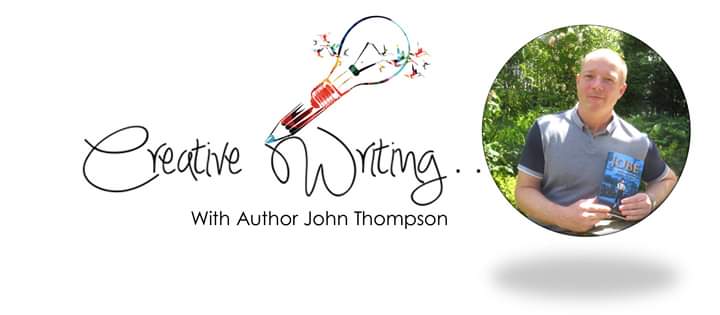 Friday 23/08/19
Speaking of the Rotunda, there's Yoga on there of a Friday too at 10am – Run by the lovely Positivity Inc. If you've always wanted to try yoga, there's no excuse for not making one session of Yoga this week!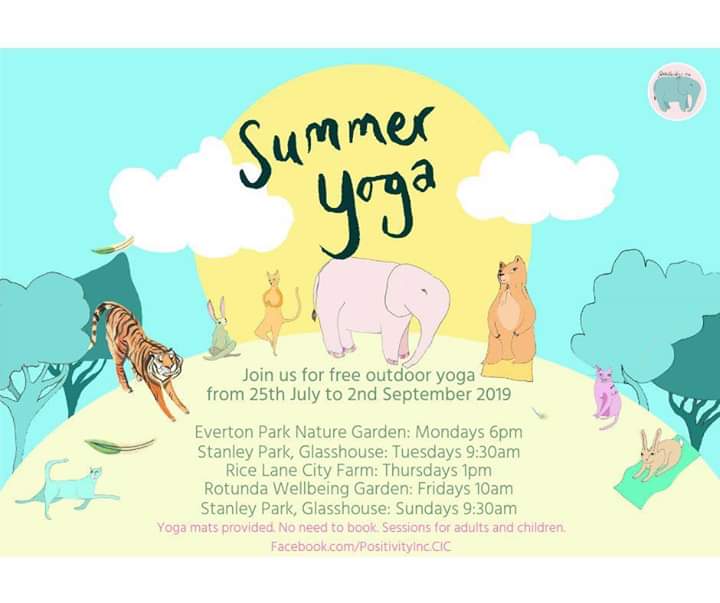 Everton Community Garden open's it's gates again on Prince Edwin Street from 1pm-3pm with all comers welcome. Volunteering / socialising / growing / woodwork / whatever you want to do. I'm sure there's a place for it.
Saturday 24/08/19
There's only one thing to do of a Saturday (before the footy, anyway): GET DOWN TO GREATIE and get some bargains! Greatie Market on Great Homer Street opens every Saturday morning 9am until 2pm with the best bargains around. It doesn't matter what it is, they'll probably have it in Greatie.
City of Liverpool FC are also playing in the FA CUP this Saturday 3pm at home vs Skem. Dubbed the "diaspora derby" there's sure to be a great atmosphere. Come on down and support your local team!
Sunday 25/08/19
Stanley Park Junior Run is where you want to be with the kids of a Sunday morning at 9am in Stanley Park. That sounds like sarcasm, it's not. Trust us. It's a boss event with loads of kids doing something active of a morning while the rest of us cheer them on. Volunteers are always welcome, of course!
Island Gladstone the glasshouse in Stanley Park is hosting their 10 year anniversary from opening this Sunday. 12pm-4pm, FREE entry. Pairs perfectly with the junior run for a great day out for the family.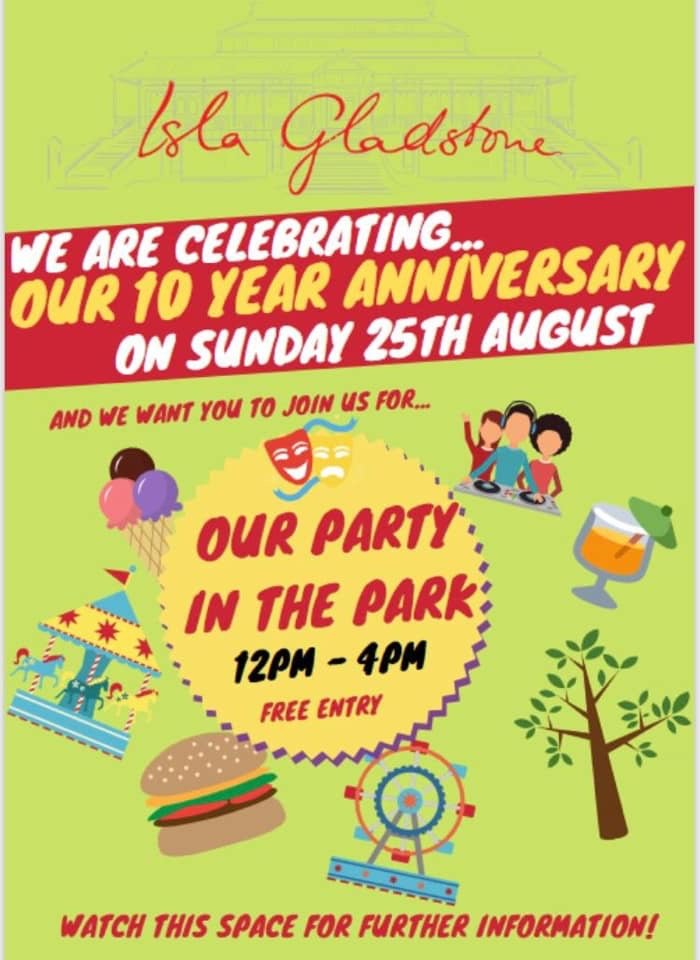 City of Liverpool Community FC – Social Football
City of Liverpool Community FC is hosting their regular social football & refugee football session in Everton Park 12pm-2pm where all are welcome to drop down and have a game regardless of ability. The team has been focussing on slowly building a core of local lads together while the refugee sessions took a break over Ramadan.
Rotunda have LOADS of stuff going on, have a look at their events calendar (that they kindly sent over) below: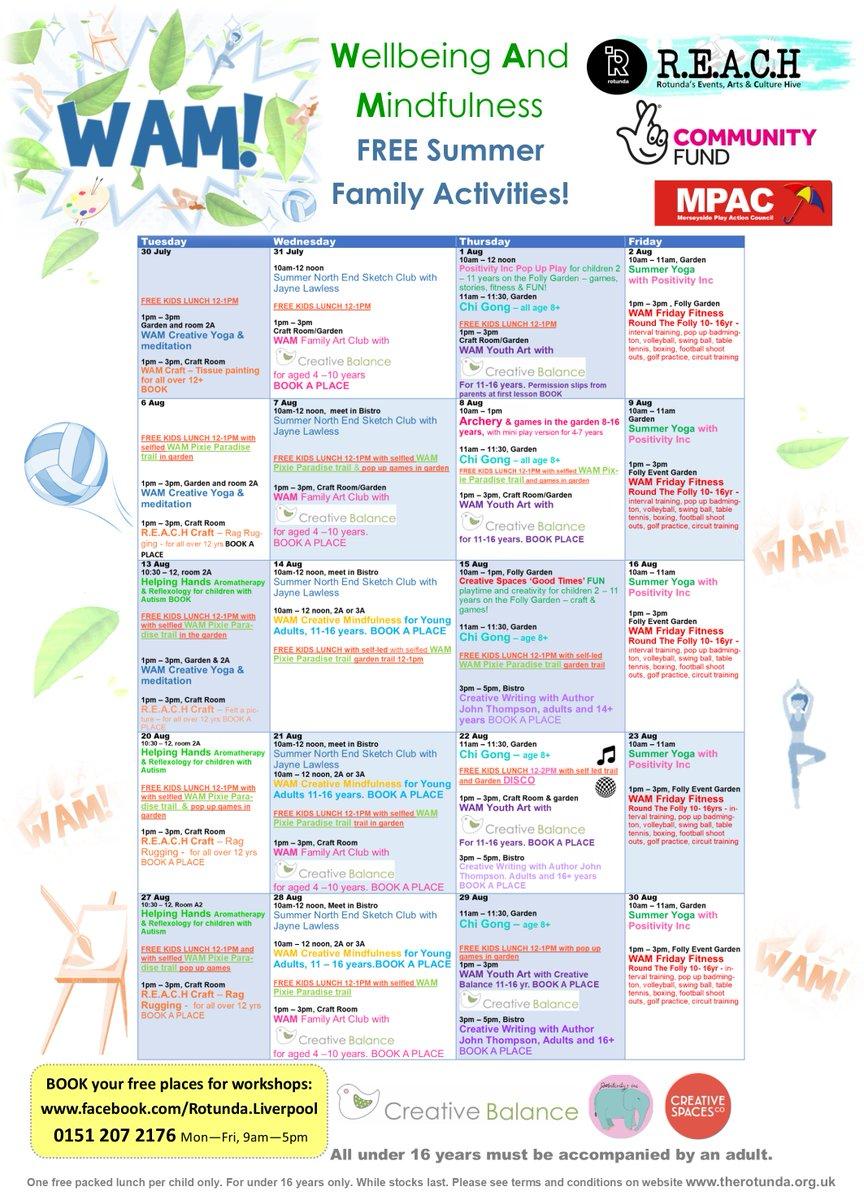 That's all we've got this week! If you know of any events (or are hosting any yourself) give us a shout on hello@greatiepress.com and we'll make sure you're added to our events article(s).